Welcome to my landing page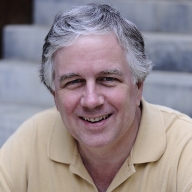 I am an open software engineer, currently employed by Heroku.

My GPG key My weather station data (spotty until I can get on the roof and replace the battery)

You can often find me on the #ubuntu-hams chat on freenode IRC. If you are interested in using Ubuntu for amateur radio, consider joining the ubuntu-hams team.
pocorgtfo Mirror
Mirror for International Journal of Proof-of-Concept or Get The Fuck Out
Links for my videos
If you have trouble viewing videos, it's because blip.tv has canceled my account without notification or reason. It may be related to the changes mentioned in this petition.
I have mirrored these locally here in ogg format:
If you're here because of my connection with the disaster response in Alabama after the April 27th tornados, check out This blog post.
For some of the audio from our emergency net that day, look here.
Morse Code Podcasts and conversion
If you're looking for my Morse code podcasts and text-to-morse audio converter, They are here.
Atlas Sears/Craftsman Lathe Manual
Where you can find me
email: steve at conklinhouse dot com
email: sconklin at canonical dot com
IRC: sconklin on freenode
on hamqth.com (recommended site)
Summary
I've worked in open source software development since 1999. I now work for Canonical on Ubuntu Linux, and I previously worked for Red Hat for 8 years in a variety of roles including embedded systems development, Level 3 support, and as maintainer for their security packages.

Before that, I worked in many diverse areas, including air defense, 3D graphics driver development, network drivers, development of internet appliances, and Rock and Roll special effects.

I'm an Electrical Engineer by education, and an amateur radio operator, and my hobby activities are generally related to electronics, amateur radio, and open source software. My call sign in AI4QR, and I'm mostly active on the air on HF. Lately I've been using PSK31 a lot. I'm active in local emergency communications activities. I mostly use Linux in my ham shack.

My main radio in the shack is a Flex 6700 Software Defined Radio.
Present Projects
Red Cross Disaster Services volunteer
Founder of the Ubuntu-hams team
Created Morse Resource, daily podcasts in Morse Code
I organized the amateur radio program at Bob Jones High School in Madison, AL utilizing grants from the ARRL Technology in Education program.
I'm a contributor to the hamlib software package, I wrote the back end for the Yaesu FT-767GX tranceiver.
I am a Boy Scout leader and have organized the local Jamboree on the Air event for a number of years
Past Projects
Azimuth/Elevation antenna rotator controller for a pan/tilt camera mount [Adafruit show and tell][github repo]
Development of a DSP FSK modem with support for very high doppler shift
Lead designer/developer for high availability redundant networking code for an air defense missile system
Development of the data handling system for a graphics geometry engine containing seven DSPs using common code and data memory
Inventor of a method to minimize memory copies in a graphics pipeline
Development of an X.25 to ethernet protocol gateway for the Canadian Police Information System
Lead developer for an embedded fax-to-email appliance
Award winning local lighting designer, hundreds of shows to my credit
Director of a non-profit organization for many years
I contributed raised-cosine keying to the cwpcm software written by Randall Bohn.
In my 'new technology' collection
In my 'old technology' collection (all restored and working)
The items marked (ask) are probably for sale to the right buyer at the right price. The right price will not be dirt cheap, but neither will it be outrageous. Contact me if you have an appreciation for these and are interested.
On the bench or in the project queue